Bio
In 2013, there was a supper club in Mount Pleasant, Vancouver, called the Kozmik Zoo. Don't look for it, it's not there anymore. But one fateful night, a band played their debut show and redefined the word "party funk". They knocked the crowd out with their danceability, their spectacular showmanship — and their modesty.
That band was Canada's now-legendary The Maneuver. Three years, several destroyed disco balls, and too many Amaretto Sours later, The Maneuver is still going strong, and they've earned a distinguished place in rock history as one of Vancouver's funkiest bands.
The Maneuver honed their live show playing some of finest venues in Vancouver, such as Guilt and Co, The Backstage Lounge and the legendary Railway Club (RIP). They have also taken their show on the road and brought to funk to Bowen Island and Squamish.
In late 2016, The Maneuver booked a session the world famous Warehouse Studio in Gastown, Vancouver. In one massively productive day, the band was able to crank out 4 amazing songs. The EP "Soup of the Day" was released in March 2017.
Better Know a Maneuver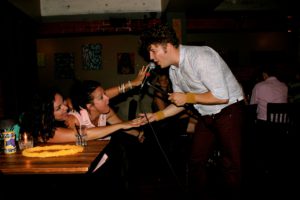 Mr. King – Vocals, Bass
Mr. King absorbs the world around him, distills the funky bits into digestible droplets of tasty jams and dispenses them to the masses yearning to boogie. His best friend in the world is Willy the Funkmobile.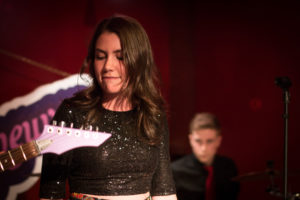 Chelsey – Vocals, Synth, Cowbell
Chelsey sings for The Maneuver. Her first show with us was on her birthday and we left for the show without her. She had to walk to the venue. She is also a level 2 snowboard instructor and improved Mr. King's snowboarding by 176% in one lesson. She also has a car and enjoys painting and sewing. If you want a snowboarding lesson this winter, she has very affordable freelance rates.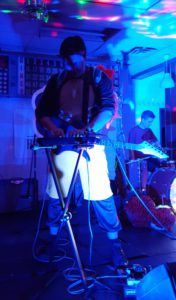 Joel – Guitar, Vocals, Bass, Synth
When he's not melting faces, Joel is an artist in the video game industry. He has a tiny Chihuahua named Ori and he brings her to work every day. Before being in the The Maneuver, Joel worked on the largest potato farm in Pemberton.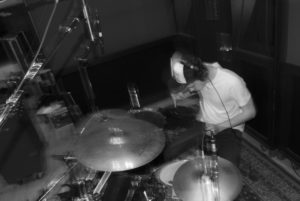 Matt – Drums, Percussion
Matt is the drummer for The Maneuver. Like most Vancouverites, he's from Calgary. He now hosts a radio show on CITR and has a car. That's about all we know about Matt.